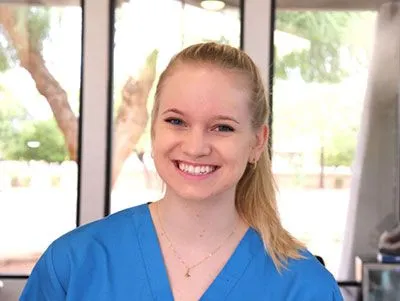 Sophie
Hi, my name is Sophie and I am a dental assistant at Arroyo Family Dental. I enjoy working here with our lovely staff and Dr. Arroyo. My favorite part of being here is getting to be a part of some amazing transformations and getting to know our awesome patients.
I was born and raised here in Mesa. I graduated from EVIT's Dental Assisting program. In my free time I love to travel, hike, read, and spend time with my two sisters. I also love listening to music and going to concerts.
---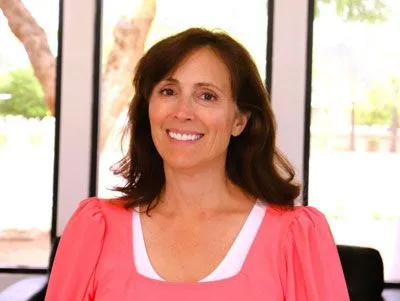 Kim
Hi there, my name is Kim and I am the office manager. I enjoy my job because I get to meet new patients and see our established patients all day long! I love to help others and will go out of my way to help solve problems. I am very lucky to work with professional, positive and fun co-workers.
I live in Mesa with my husband of 27 years, our youngest child, and our dog, Oreo. We love the sunshine and all the beauty and wonderful people that Arizona offers. I like to explore new places and spend time with family and friends.
---
Pam
Hello, my name is Pam. I work in the front office and I love it! I've been in the dental field for over 20 years. I enjoy our patients and helping them out.
I was born in Omaha, Nebraska. I've been living in Arizona for over 20 years now. I love sunny Arizona and I enjoy going to concerts with my husband, Phil. I enjoy watching football and I'm still a Nebraska Husker Fan! I have 2 adult children, one grandson, and 3 cats.
---
Elissa
My name is Elissa and I am an assistant. I love helping patients and Sophie in the back, making sure everything is clean and sterilized. When I have time, I love baking all types of bread, being with friends, thrifting, and listening to music.